My mother always said; If you want something bad enough, you'll succeed. This is so true! I can once again proudly announce the release of a new song: Two People. A song that I am also enormously proud of. Two People is inspired by the life of my partner Tom. So, in a way, I am singing his song.

The loss of loved ones give you much sorrow.
Tom's mother died of breast cancer when he was 12 years old. Three years ago, he lost his father as well. It is obviously terrible when you are missing your parents or other people close to you. I see how much grief Tom had and still has. I can express myself well in writing and singing my songs and at a given moment I came up with a text and melody which led to Two People. Watch the video clip of Two People here.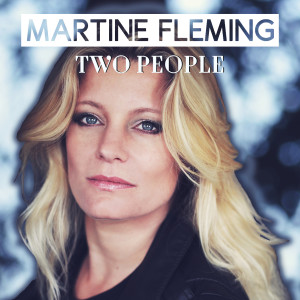 I hope Two People supports people with their grieving process
I also wrote Two People in about 20 minutes and it felt good right away. I knew immediately that I wanted to release this song. The loss of those you love leaves sorrow/sadness and emptiness. The topic of Two People therefore is heavy, compared to my previous songs, but this is also part of life.
By bringing it together in a song, a combination of text and accompanying music, it becomes something with which you can support the emotion. Music is emotion, it goes beyond words and that makes it so beautiful for me. Just as you can get cheerful by hearing a song, you can also be touched by music. I hope that "Two People" supports and brings comfort, not just to Tom, but to everyone who recognizes themselves in this story. That would move me tremendously.
Martine Fleming
Download Two People via iTunes or listen via Spotify